The Institut du Fer à Moulin (Fer à Moulin Institute, IFM) is a research institute devoted to the study of the development and plasticity of the nervous system.
Discover the research teams of the Institut du Fer à Moulin and check their recent work and last publications.
The photonic imaging service provides researchers with high-performance equipment and scientific expertise in photonic and electron microscopy.
---
i-Bio organizes a 2-hour virtual meeting on Tuesday June 1, at 2pm. The outcome of the first 18 months of i-Bio existence and its future prospects will be presented, with the participation of researchers supported by i-Bio. More information on http://ibio.sorbonne-universite.fr/
6/01/2021
The i-Bio Initiative is a 4-year program of Sorbonne University Alliance (2020-2023) that aims to promote the exploration of fundamental biological questions through the application of approaches and/or concepts from other disciplines, such as mathematics, physics, chemistry, engineering and computer science. i-Bio brings together about 60 research teams that are affiliated with the Institut de […]
3/23/2021
The Institut du Fer à Moulin wishes to recruit a professor of Developmental Biology and Cell Biology, with a special interest in Neurodevelopment. Our institute, close to the Pierre and Marie Curie campus of Sorbonne University, is dedicated to the study of Development and Plasticity of the Nervous System. Developmental neurobiology studies are pursued at […]
3/01/2021
Thursday 6 May 2021 / 11:30

Mechanisms regulating postnatal neuroblast migration in vertebrates.
---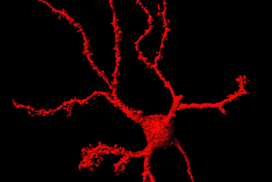 Neurotransmission and signaling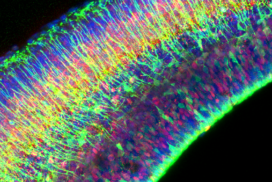 Cortical development and pathology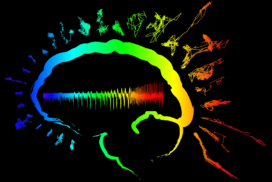 Plasticity in cortical networks and epilepsy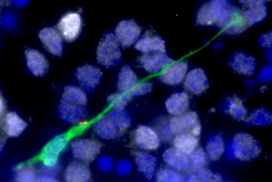 Cortical migration of interneurons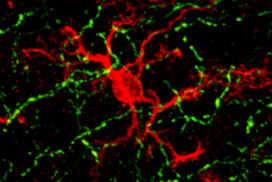 Serotonin signaling in plasticity and disease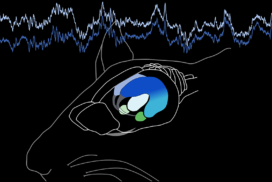 Sleep and emotional memory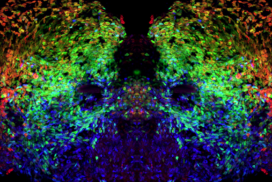 Stem cells in neurodevelopment and diseases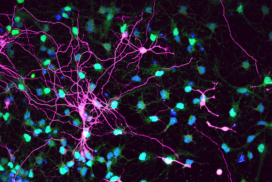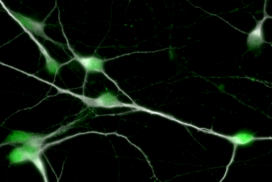 Neurodevelopmental disorders
Mouilleau V, Vaslin C, Robert R, Gribaudo S, Nicolas N, Jarrige M, Terray A, Lesueur L, W Mathis M, Croft G, Daynac M, Rouiller-Fabre V, Wichterle H, Ribes V, Martinat C, Nedelec S
Development. 2021 Mar 29;148(6):dev194514.
Virtanen MA, Uvarov P, Mavrovic M, Poncer JC, Kaila K
Trends in Neurosciences (2021) 44, 378-392
Klingler E, Francis F, Jabaudon D, Cappello S
Science. 2021 Jan 22;371(6527):eaba4517
Diaz J, Gérard X, Emerit MB, Areias J, Geny D, Dégardin J, Simonutti M, Guerquin MJ, Collin T, Viollet C, Billard JM, Métin C, Hubert L, Larti F, Kahrizi K, Jobling R, Agolini E, Shaheen R, Zigler A, Rouiller-Fabre V, Rozet JM, Picaud S, Novelli A, Alameer S, Najmabadi H, Cohn R, Munnich A, Barth M, Lugli L, Alkuraya FS, Blaser S, Gashlan M, Besmond C, Darmon M, Masson J.
Brain. 2020 Oct 1;143(10):2911-2928
Girault JA.
Science. 2020 Apr 10;368(6487):134-135.
---