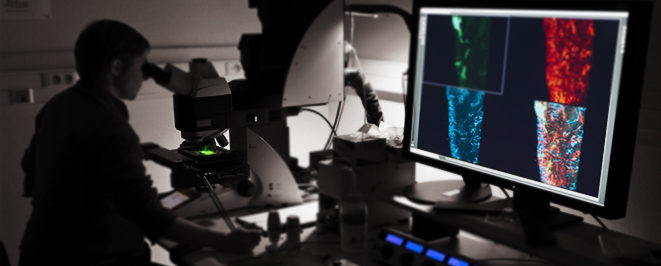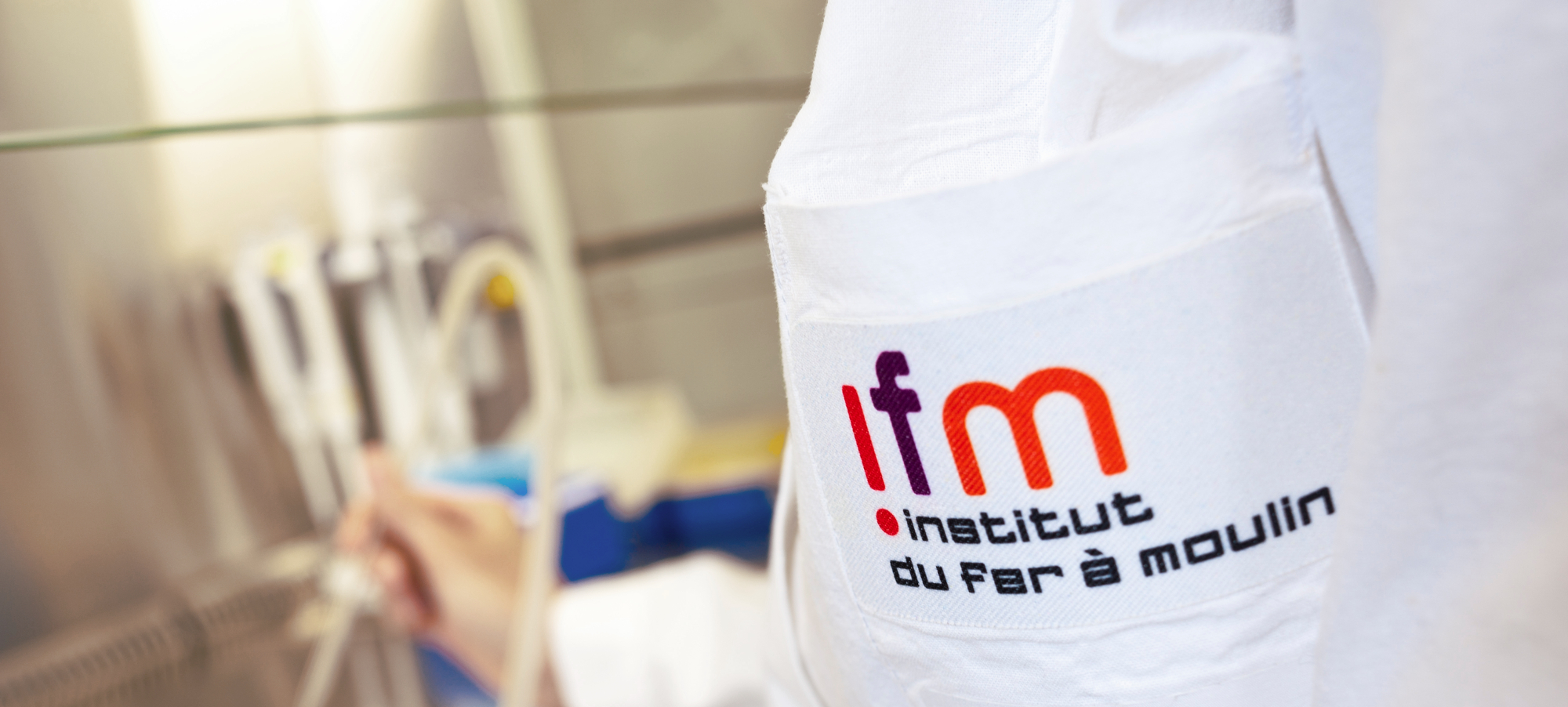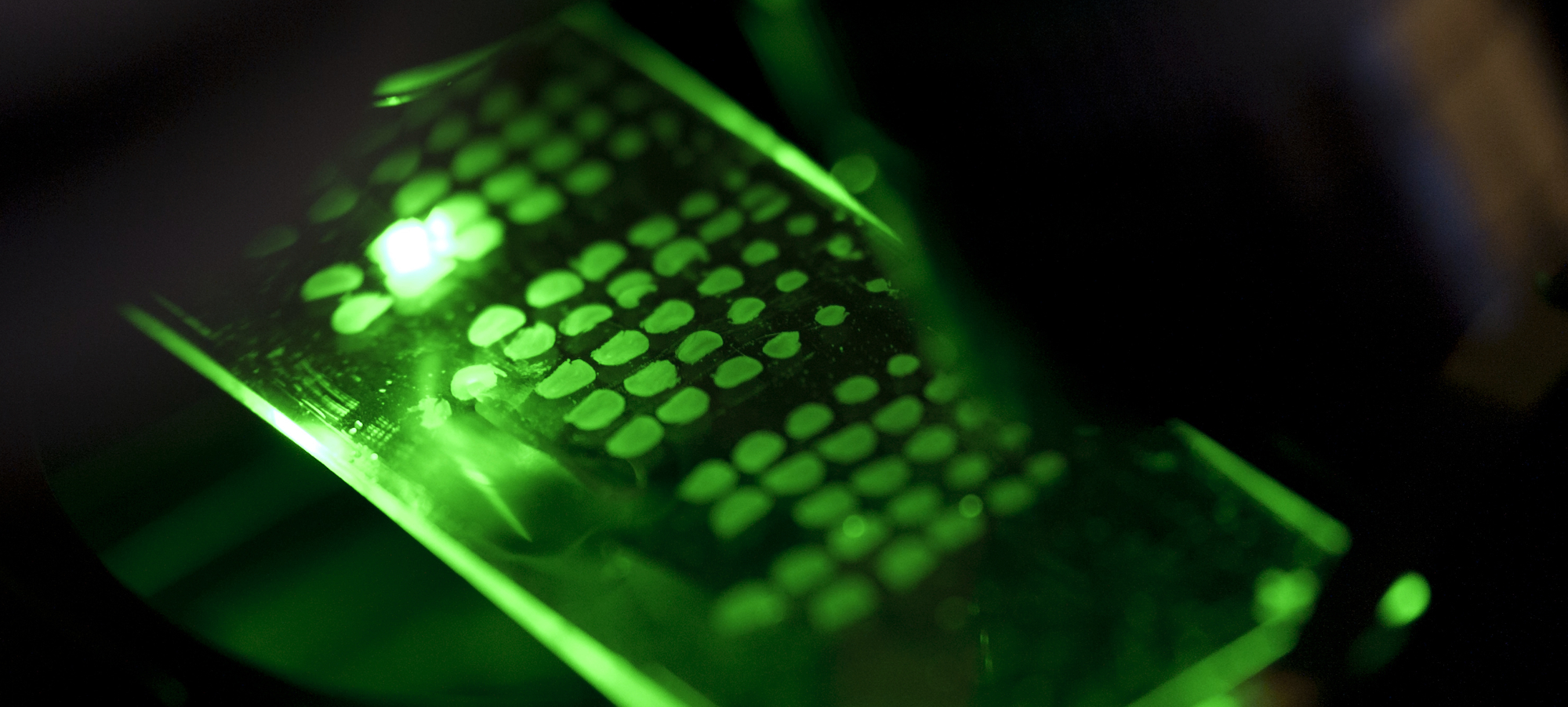 acceuil ifm copie
The Institut du Fer à Moulin (Fer à Moulin Institute, IFM) is a research institute devoted to the study of the development and plasticity of the nervous system.
slide6retouche
Discover the research teams of the Institut du Fer à Moulin and check their recent work and last publications.
microscopie
The photonic imaging service provides researchers with high-performance equipment and scientific expertise in photonic and electron microscopy.
---
Édouard Chatton, arpenteur du monde géant des vies minuscules, par Catherine Jessus, LBD Who is Édouard Chatton? His name has been forgotten, and yet he left his mark on the history of biology. During the first half of the 20th century, through the ordeals of the two world wars, from the Pasteur Institute to the Sorbonne, […]
i-Bio organizes a 2-hour virtual meeting on Tuesday June 1, at 2pm. The outcome of the first 18 months of i-Bio existence and its future prospects will be presented, with the participation of researchers supported by i-Bio. More information on http://ibio.sorbonne-universite.fr/
6/01/2021
The i-Bio Initiative is a 4-year program of Sorbonne University Alliance (2020-2023) that aims to promote the exploration of fundamental biological questions through the application of approaches and/or concepts from other disciplines, such as mathematics, physics, chemistry, engineering and computer science. i-Bio brings together about 60 research teams that are affiliated with the Institut de […]
3/23/2021
Thursday 16 December 2021 / 11:30

Neuronal chloride homeostasis: from synaptic metaplasticity to brain disorders
Thursday 2 December 2021 / 11:30

Murine cranial neural crest cells reawaken pluripotency programs
Thursday 25 November 2021 / 11:00

Molecular control of neurovascular crosstalk in health and diseases 
---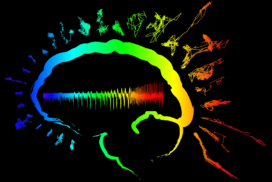 Plasticity in cortical networks and epilepsy
Montmasson C, Renner M, Canas PM, Gonçalves FQ, Alçada-Morais S, Szabó E, Rodrigues RJ, Agostinho P, Tomé AR, Caillol G, Thoumine O, Nicol X, Leterrier C, Lujan R, Tyagarajan SK, Cunha RA, Esclapez M, Bernard C, Lévi S
Science 374(6568):eabk2055
Gabrielle Girardeau, Vitor Lopes-Dos-Santos
Science (2021) 374, 560-564
Mouilleau V, Vaslin C, Robert R, Gribaudo S, Nicolas N, Jarrige M, Terray A, Lesueur L, W Mathis M, Croft G, Daynac M, Rouiller-Fabre V, Wichterle H, Ribes V, Martinat C, Nedelec S
Development (2021) 148: dev194514
Virtanen MA, Uvarov P, Mavrovic M, Poncer JC, Kaila K
Trends in Neurosciences (2021) 44, 378-392
Klingler E, Francis F, Jabaudon D, Cappello S
Science (2021) 371: eaba4517
---