The Institut du Fer à Moulin (Fer à Moulin Institute, IFM) is a research institute devoted to the study of the development and plasticity of the nervous system.
Discover the research teams of the Institut du Fer à Moulin and check their recent work and last publications.
The photonic imaging service provides researchers with high-performance equipment and scientific expertise in photonic and electron microscopy.
---
The Institut du Fer à Moulin wishes to recruit a professor of Developmental Biology and Cell Biology, with a special interest in Neurodevelopment. Our institute, close to the Pierre and Marie Curie campus of Sorbonne University, is dedicated to the study of Development and Plasticity of the Nervous System. Developmental neurobiology studies are pursued at […]
The Institut du Fer à Moulin adapts to the health situation by resuming its series of weekly scientific seminars. Weekly seminars take place every Thursday at 11:30 a.m. and are accessible to all via Microsoft Teams, on simple request to the organizer. Check the schedule of the next IFM seminars here!
1/20/2021
i-Bio launches its second call for applications for its doctoral program aimed at promoting interdisciplinary research in Life Sciences within the Institut de Biologie Paris-Seine (IBPS) and the Institut du Fer à Moulin (IFM). 15 interdisciplinary scientific projects have been selected for the 2021 call for applications, which will offer 4 doctoral fellowships. Applications must […]
1/14/2021
Thursday 25 March 2021 / 11:30

Principles of functional circuit connectivity: Insights from the zebrafish optic tectum
---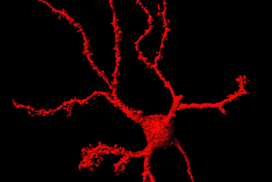 Neurotransmission and signaling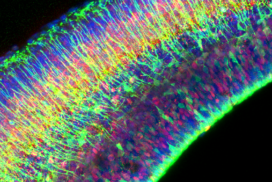 Cortical development and pathology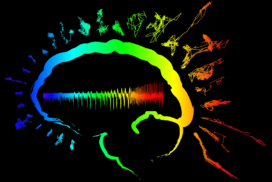 Plasticity in cortical networks and epilepsy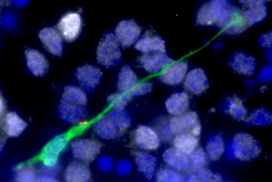 Cortical migration of interneurons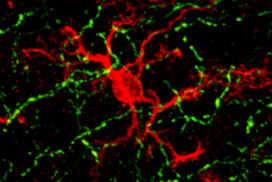 Serotonin signaling in plasticity and disease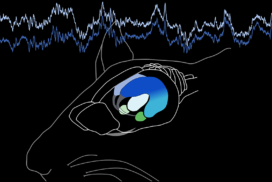 Sleep and emotional memory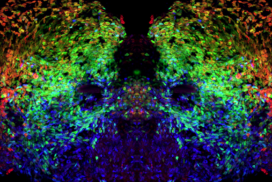 Stem cells in neurodevelopment and diseases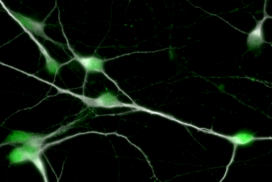 Neurodevelopmental disorders
Virtanen MA, Uvarov P, Mavrovic M, Poncer JC, Kaila K
Trends in Neurosciences (2021) https://doi.org/10.1016/j.tins.2021.01.004
Girault JA.
Science. 2020 Apr 10;368(6487):134-135.
Uzquiano A, Cifuentes-Diaz C, Jabali A, Romero DM, Houllier A, Dingli F, Maillard C, Boland A, Deleuze JF, Loew D, Mancini GMS, Bahi-Buisson N, Ladewig J2, Francis F.
Cell Rep. 2019 Aug 6;28(6):1596-1611.e10.
Goutierre M, Al Awabdh S, Donneger F, François E, Gomez-Dominguez D, Irinopoulou T, Menendez de la Prida L, Poncer JC.
Cell Rep. 2019 Jul 2;28(1):91-103.e7.
Valentinova K, Tchenio A, Trusel M, Clerke JA, Lalive AL, Tzanoulinou S, Matera A, Moutkine I, Maroteaux L, Paolicelli RC, Volterra A, Bellone C, Mameli M.
Nat Neurosci. 2019 Jul;22(7):1053-1056.
---