Groszer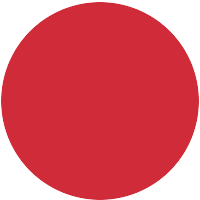 Neurodevelopmental disorders
---
Translational program
Research
We study neurodevelopmental disorders with the ultimate aim to identify key molecular and cellular mechanisms involved in establishing neuronal circuits underlying social cognition and behavior. We currently focus on the study of transcription factors whose mutations lead to speech and language disorder and to microcephaly and intellectual disability.
We aim to dissect the molecular targets of these transcription factors and their roles in neuronal physiology and behavior. In order to tackle these issues, we employ state of the art complementary methods in molecular genetics, cell biology, electrophysiology and optogenetics in genetic mouse models and human iPSC-derived neurons. Eventually our research should contribute to a better understanding of complex neurodevelopmental syndromes which affect the 'social brain' such as autisms or related disorders.
People
Matthias Groszer, CRCN Inserm, Principal investigator
Hudson Bezerra, Postdoctoral scientist
Hirose T, Cabrera-Socorro A, Chitayat D, Lemonnier T, Féraud O, Cifuentes-Diaz C, Gervasi N, Mombereau C, Ghosh T, Stoica L, Bacha JDA, Yamada H, Lauterbach MA, Guillon M, Kaneko K, Norris JW, Siriwardena K, Blasér S, Teillon J, Mendoza-Londono R, Russeau M, Hadoux J, Ito S, Corvol P, Matheus MG, Holden KR, Takei K, Emiliani V, Bennaceur-Griscelli A, Schwartz CE, Nguyen G, Groszer M.
J Clin Invest. 2019 Apr 15;129(5):2145-2162.